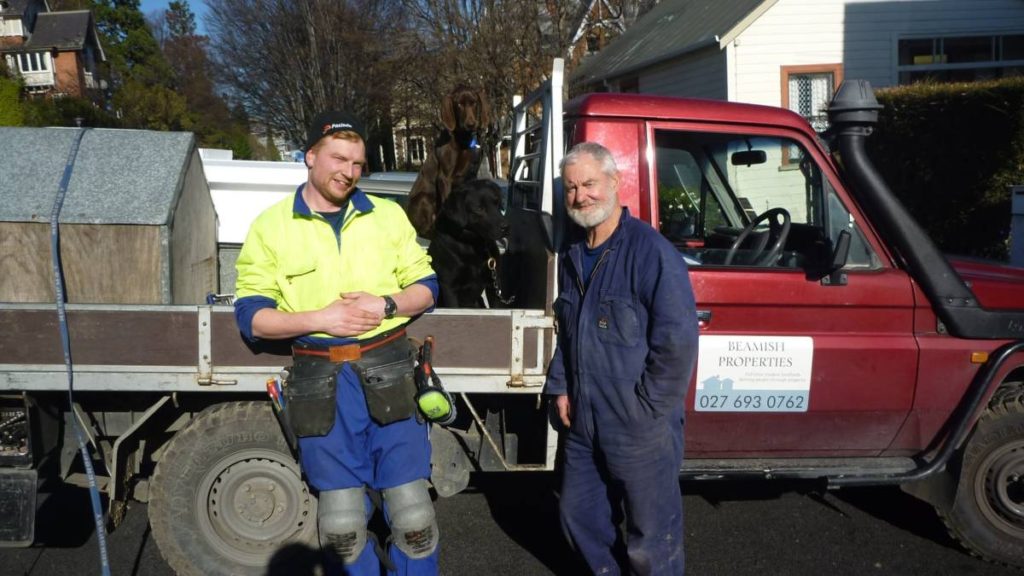 Sam Beamish, Ben Rabbidge, Case (black) and Jess (chocolate).
Who We Are
Beamish Properties is a second generation partnership of proud Irish heritage.
We have a range of rental properties managed by Sam Beamish and his wife Helen.
We specialise in student rentals, in the Campus zone… and we co-own the properties we manage, so care for them well.
Why Choose Us?
We look after people and the property they live in! We know the value of timely repairs … we know Dunedin… and we pride ourselves in our workmanship.
We also know the importance of a good landlord, who does what they say they will, when they say they will, and of open and clear communication in sorting "little things" before they become "big things".
The tenure of our non-student tenants – some of whom have been with us for more than 15 years – testifies to our service record… and several of our student tenants have chosen to rent from us for their whole time in Dunedin.
Check out what they say in their own words!
Testimonials